We were hit with a double whammy on Monday. It was rainy outside and Buddy was sick. So, we were stuck inside for the bulk of the day. I'd seen a suggestion on another blog regarding water gems. I purchased a bottle of them and have had them waiting in a cupboard for quite some time. Today seemed like the perfect day to get them out.
Water gems are really cool. They are little gel like balls that balloon up when they are left in water. I guess they are mostly used to make flower vases more decorative. You can purchase the water gems in dehydrated packets, or already hydrated in a bottle. I got mine at Michaels, but I imagine they are available at almost any craft store. The hydrated version is a bit more expensive, but I decided to pay for the convenience of having them already ready and waiting for me. I'm not very good at planning.
I just poured some in clear tupperware and brought out spoons and cups. Then I added a tad more water. The kids loved them. We played with them for at least an hour. They enjoyed putting their hands in and feeling them, spooning them up and putting them in their cups and then pouring them out. They especially got a kick out of an occasional escapee. The gems, we discovered, are a bit bouncy. I also brought out a flashlight and turned out the lights. It was fun shining the light through them. I really wished that I had a light table. These would look awesome sitting over a light source. I'm going to rig one up for next time. Maybe something like
this
. These would also be great in a sensory bin. Clean up was a breeze. I just poured off some water and put them back in their bottle. I'd definitely suggest getting some water gems to keep around for indoor play.
Have a Happy Day!
~MJ
This post is participating in: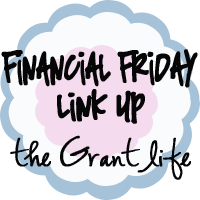 I Can Teach My Child